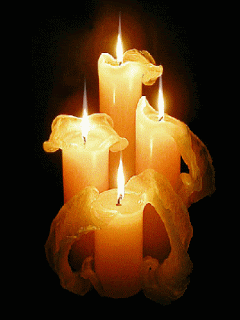 The candles are for my dad who passed away, unexpectedly,a tuesday morning, nov 2 2010, and i miss you soo,      
                                                     
Älskar dig, Pappa.
Ari is the same size as my cat =)
Our 8week old pup, german shepherd, Ari, he moved in with us this sunday, and the first night gave me 40 min. of sleep..
Sivan, Napoleon and Kuta relaxing.
Kazan is taking a break in the bathing.
My favoritespot in the garden.
The german shepherd-pup who´s moving in with us in 4 weeks, Ari.
Me, summer, warmth and on my way to work, =/
Having a hard time keeping it together, trying to get a good photo, LOL
Tiiired, but that´s when i´m working best.. *ha*
Me, working nights.
The garden and a view of my house.
My Kuta´s favoritespot when i´m reading.
A pile of cats, =) enjoying themselves.
Amanda, our white german shepherd/alsatian. Always vigilant.